Welcome To Rambhai Safawala
Address : Rambhai Safawala
1402 Parshav Shreyas bldg.
Carter Road no. 09, Near ICICI Bank
Borivali East
Mumbai - 400 066.
Categories:
Contact Information:
| | |
| --- | --- |
| Kirti Nayak | +91 9820664422 / +91 983390006 |
| Nitish Nayak | +91 9820664406 |
Clients Testimonials:
Turban Tying Services in Mumbai
We provide various types of Turban Tying Services in Mumbai. We are always ready to make your celebration or wedding services colourful. Jodhpuri Turban Tying or Rajasthani TurbanTtying are known for their beauty and style. We also provide our staff to help your wear Turbans tying at your home on any occasion and anywhere. We have a designer to make according to your selection. We provide our clients with the most fashionable, modern and matching Turban tying services in Mumbai, guests & bridegroom we also send our Jodhpuri Turban to tie together experts in tying. Our Turban tying services ranges from the most reasonable prices in the best colours and varieties all occasions.
Wedding Turban Tying is a critical part of an Indian groom used for his wedding. A Turban tying that makes embellished with Jewels and Zari so as to present it simpler and easier. Wedding Turban tying services are of different types and are based on the various cultures in India, some basic types are Rajasthani Turban Tying style, Punjabi Turban Tying style and Rajwada Turban Tying style of Safas. These Turban tying services along with their wedding attire would offer the greatest royal look to any groom. We know how important the looks of a groom are on his marriage day. We Serve All Over Mumbai- Please Feel Free to Call Us - 9820664422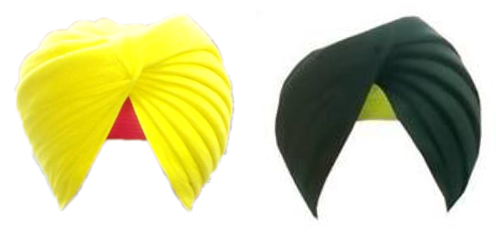 Specification of Turban Tying Services
The costume of the groom looks a thousand times greater as soon as he uses the Turban Tying. If you are looking for Wedding Turban Tying Services in Mumbai, it is now the time to stop your research. We are here to provide you with types of Wedding Turban Tying Services.
Pattern: Plain, Printed, Self-Design, Embroidered
Material: Cotton, Silk, Voile, Velvet
Colour: All
Weight: 250-900 Gram
Wash Care: Hand Wash, Dry Clean
Length: 5 To 6 Meters
Minimum Order Quantity: 1 Piece
Our impressive range of Turban Tying Services in Mumbai along with traditional sherwani is featured with excellent fabrication designs with dots and Kundans impregnated on them. Our advanced infrastructure and qualified workers commit to offering the best quality product at the various affordable price. Our stringent quality standards ensure that our Turban tying services are not just in the latest style and trend but are of top quality to celebrate our clients and to get complete client happiness and loyalty. Explore our selection of quality Turban tying services with latest ideas for your wedding services that are otherwise found only profitable world businesses.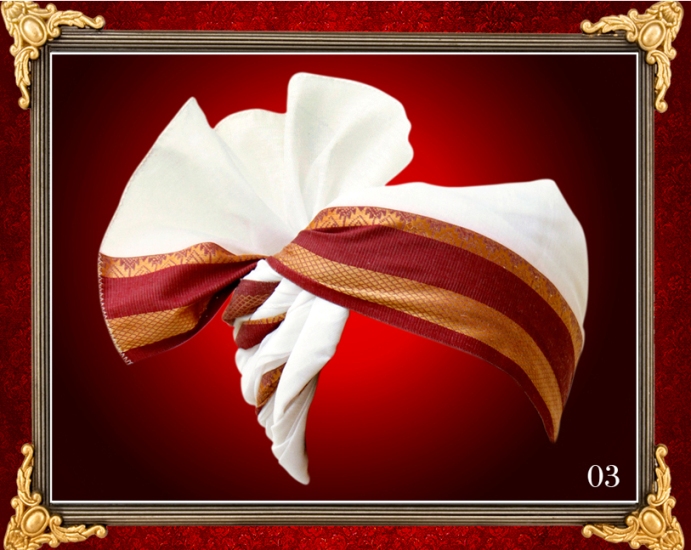 The biggest part of the wedding is the Turban Tying or 'SAFA'. It is the one thing that is used to enhance the groom. Having said that, the Turban Tying is not only for the groom, the family members of the bride and groom more wear them to combine in the mood of celebration. Indian weddings are all about the Turban which performs the personality of the groom more beautiful.
Get Instant Quotations | +91 - 9820664422
&copy COPYRIGHT 2014, RAMBHAI SAFAWALA - ALL RIGHTS RESERVED